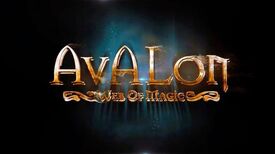 Avalon: Web of Magic is an upcoming computer-animated series based on the book series, to be released in 2018. It is being produced by the American company voyager.world and Ukrainian animation studios Film UA Animagrad.[1]
The show is going to "pretty much follow the books, breaking them up in serialized eps" with 26 episodes for the first season. It will feature Canadian voice actors and the books' author Rachel Roberts is "in charge of story editing and wrote the pilot script."[2]
References
Edit
External links
Edit
Ad blocker interference detected!
Wikia is a free-to-use site that makes money from advertising. We have a modified experience for viewers using ad blockers

Wikia is not accessible if you've made further modifications. Remove the custom ad blocker rule(s) and the page will load as expected.